By Kristin Maffei
14 March 2023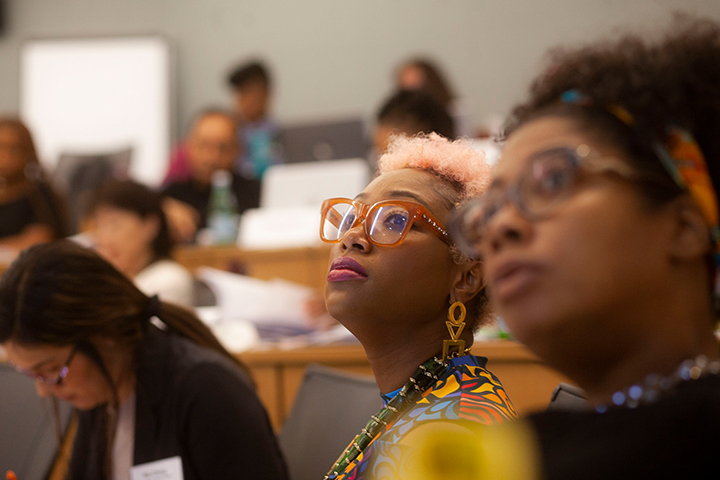 For more than 30 years, Wells Fargo has been committed to engaging with and supporting diverse suppliers. This strategic commitment entails raising the business and management acumen of the most promising diverse suppliers through executive education.
This year, Wells Fargo is expanding its longstanding commitment to diversity-focused executive education through a new Tuck Executive Education program, Navigating Supply Chain Disruptions (NSCD). The program represents a $160,000 commitment from Wells Fargo, and will accept 24 diverse entrepreneurs, who will learn to build competitive advantage within their value chains while navigating supply chain disruptions. "Successful entrepreneurs depend, more than ever, on strategic and operational decision making that enables them to deliver on their promises. Participants in Tuck's program will learn how to design, manage, and improve their organizations supply chain to effectively compete in today's changing environment, says NSDC faculty director Professor Nicole Dehoratius.
The inaugural program will take place from May 21-23, 2023 at the Tuck School of Business on the iconic Dartmouth College campus in Hanover, NH. Tuition, accommodations, and most meals are covered by Wells Fargo, and participants will be expected to cover the cost of travel to campus.
"Our partnership with the Tuck Diversity Business program remains a priority for Wells Fargo's Supplier Diversity and SCM Sustainability program," says Barb Kubicki-Hicks, chief procurement officer at Wells Fargo. "A key tenant of our program at Wells Fargo is to offer executive training, like this program, to expand opportunities that benefit diverse owned businesses which are vital to support growth in communities across the country."
How to Apply
Priority consideration for acceptance will go to current Wells Fargo suppliers, and to diverse business owners who sells goods and services that have the potential to become Wells Fargo suppliers. Applicants are required to have minimum of $500K annual revenue for acceptance. Applications are open now and due on April 6, 2023. If you have any questions, please don't hesitate to contact Tuck Diversity Business Programs.