By Rachel Hastings
21 October 2022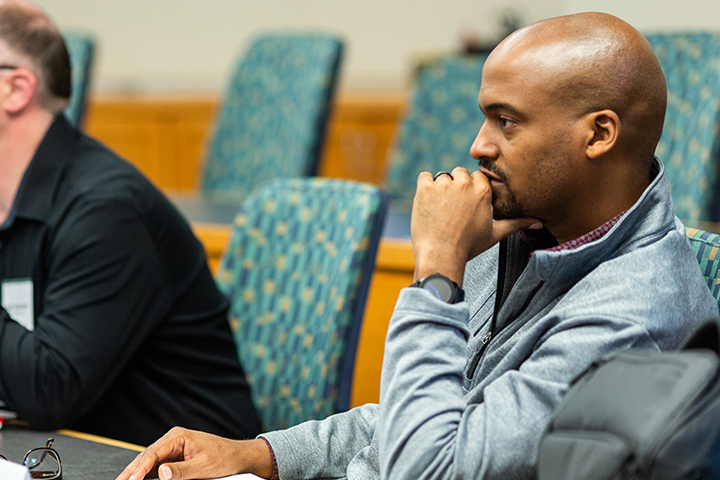 What percentage of founders can say they've made it onto Good Morning America, the Today Show, and NPR—all without a formal business education?
For Lamar Tyler and his wife Ronnie, building a series of successful new media businesses was "all trial and error." The pair launched their first endeavor, a blog and Facebook platform called Black and Married with Kids, in 2007—and quickly grew a massive audience, expanding into related endeavors like documentary filmmaking as part of the first wave of social media influencers.
"Our community saw us build the brand. We went from a husband and wife who worked 9-5 and ran the business from our bedroom to moving into an office, hiring an editor, and more," Tyler explained. That journey led the Tylers to launch Traffic Sales & Profit, a community aimed at helping Black entrepreneurs grow and scale their businesses online. Today, their ventures live under the umbrella of Tyler New Media, named one of Inc.'s 5,000 fastest-growing private companies in America.
Despite their many successes, Tyler knew that maximizing the businesses' potential required strategy. When a colleague recommended that Tyler attend Growing an Establish Diverse Business, he jumped on the opportunity—even though he only had three days' notice to get from Atlanta to Hanover. That choice proved transformational.
"A lot of what I learned that week were foundational core pieces that I didn't get just from running the business," Tyler explained. When Professor Phil Stocken asked for volunteers to supply their company's financials for analysis, Tyler took the leap.
"The next day, he did a breakdown of reading financials, and he read Walmart's financials and Tyler New Media's. He gave me glowing results except for one thing—based on the amount of money we had in the bank, we weren't using enough leverage. We weren't using banks' money. It was such a lightbulb moment," Tyler said.
Like many, Tyler had grown up with one clear rule for managing personal finances: don't take on debt. Understanding the power that leverage can provide in a business setting changed his approach entirely.
"After that program, we went out and purchased a building. It's something that we hadn't thought about, but the conversation about leverage made us realize it was possible," Tyler said. "I share this story with all my clients during onboarding because it's so powerful to understand."
Tyler, who returned to Tuck for Building a Successful Diverse Business, has become a powerful proponent of the Diversity Business Programs.
"These programs give you a chance to work not just for your business, but on your business," he explained. "It gives you time to see the big picture and develop a broader view of what your goals are and what you should be striving towards. We believe it so much that we have committed to provide a scholarship for one of our clients every year."