By Kristin Maffei
09 October 2018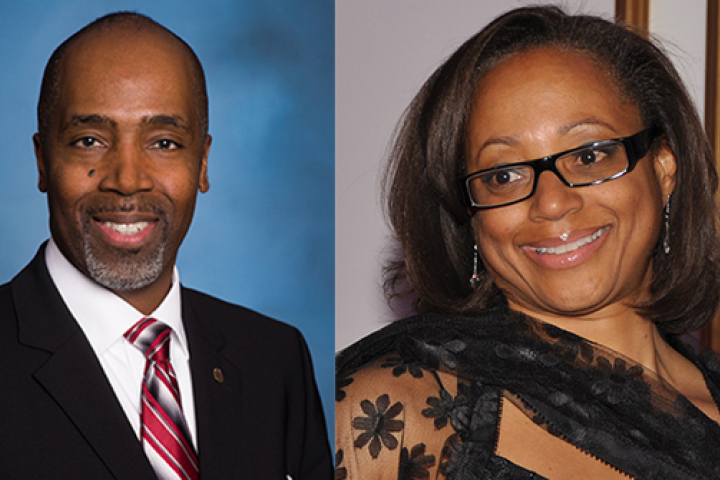 After attending several Minority Business Programs, Brenda H. Oneal MBP'10, MBP'16 and Carlton L. Oneal MBP'05, MBP'09, MBP'16 knew they were ready to make a change in their business, Light Speed. Recently, they announced the company would rebrand as LightSpeedEdu to better match their expanded business.
The new LightSpeedEDU logo, tagline and website support the company's evolution into a leading eLearning training provider, touching government and a variety of industries and enterprises. After attending Digital Excellence Program for Minority Entrepreneurs, Building A High-Performance Minority Business, and Growing the Minority Business to Scale, the Oneals conducted a value chain analysis and used it to start forming strategic partnerships to accelerate their growth and significantly expand their eLearning programs.
"Assistance by Tuck staff in exploring current and new strategies provided us with guidance for taking our business to the next level," said Brenda, LightSpeedEDU's managing partner and CEO. "The collegial atmosphere, supportive discussions and the exchange of ideas helped us continue the growth and development of our business. We especially valued the opportunities we had to spend time with our peers to discuss the mutual challenges we face in our business and the solutions we framed for ourselves while at Tuck."
"We are still committed to our legacy offerings and core capabilities," said Brenda, LightSpeedEDU's managing partner and CEO. "But, we are providing solutions to clients far beyond our initial offerings. We have grown into a robust firm offering business, leadership and supplier diversity educational training based upon high-velocity learning coupled with strong expressive communications. We are light speed ahead of traditional training methods and visual communications."
The new brand identity reflects LightSpeedEdu's commitment to a wider scope of service offerings, beginning with their expanded Knowledge Center. Knowledge Center is a library of more than 12,000 online video tutorial training sessions covering business skills, leadership, health and safety, computer skills and finance/accounting. In addition, LightSpeedEdu has created a specialized eLearning library addressing training for Supplier Diversity, Leadership Essentials, Unconscious Bias, Leading vs. Managing and Sales Force Effectiveness. The firm also uses its skills in helping its clients create high-impact, effective visual communication, including promotional communications, corporate commercials, internal and external messaging, brand elevation and global training.
"These are very exciting times," said Carlton, LightSpeedEDU's managing partner and COO. "We are poised to be at the forefront of eLearning changes thanks to the commitment and support of our clients and strategic alliances. We are determined to keep pace and deliver products and services with our same focus and attention to detail.
To learn more about how Tuck Minority Business Programs can help you grow your business to scale today, visit our website or contact us at Tuck.diversity.programs@tuck.dartmouth.edu or 603-646-9287.