By Kirk Kardashian
10 May 2018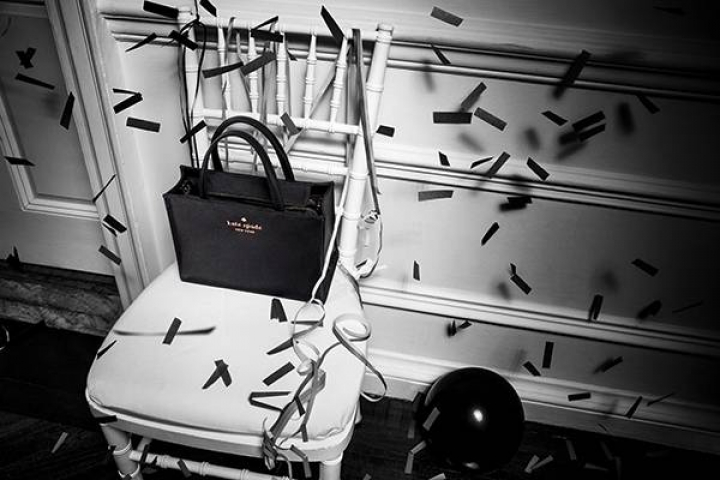 In June of 2014, Victor Luis, the newly appointed CEO of Coach, Inc. (now Tapestry), announced a broad strategy to reinvigorate the brand and business. It centered on transforming Coach into a global modern luxury brand, in part fueling growth through acquiring other luxury brands that would diversify its portfolio, and enhancing its efforts at talent development.
This amounted to a significant and historic shift for the company, which was founded in New York City in 1941 as a family-run workshop and had grown into a publicly-traded brand with 2014 revenues of 4.81 billion dollars. To execute the strategy, Luis knew he needed to prepare his senior managers with an executive education program customized to Tapestry's specific goals and circumstances.
Two years ago, Luis shopped around for a business school that could meet Tapestry's needs. "We landed on Tuck for a few reasons: The talent we met with, in terms of the professors creating, teaching, and leading the programs," he says, "and the proposed approach was uniquely catered to us, bringing in leadership and strategic concepts and applying it very specifically to our company and the transformation we are undergoing."
It was not Luis's first exposure to Tuck's personal executive education approach. In 1999, when he was the head of LVMH's wines and spirits division in Japan, Luis attended the Global Leadership 2020 program at Tuck. The program (now Tuck Global Leadership) is a consortium of non-competing companies that want to prepare their high-potential executives for trans-national leadership assignments. Participants attend sessions in multiple continents over a nine-month period, which builds a global mindset and allows participants many opportunities to learn from peers from other industries. Right after the program ended, Luis became the CEO of Givenchy for Japan, his first chief executive position at a subsidiary. "I think the GL 2020 training helped give me a little bit of context and preparation for what that might be like," Luis says.
Before Luis made the decision to bring Tapestry to Tuck for a custom program, Tapestry's head of leadership development and another senior member of the human resources team met for a full day with Tuck faculty and staff. They talked in depth about Tapestry's culture, values, and vision for the future, and brainstormed the rough outline of a program. In addition, they had a chance to learn about Tuck's approach to executive education and its experience in developing custom programs. Convinced that Tuck was the right choice, a group of Tapestry executives met with Tuck professors Paul Argenti, Pino Audia and Kevin Lane Keller, who interviewed leaders to learn what Tapestry's priorities were. Argenti, the faculty director for the Leadership and Strategic Impact executive program, started putting together a curriculum and coordinating with Audia and Keller on their teaching components. Before the program agenda was finalized, Tuck ran a two-day pilot of the program for Tapestry's executive team and, with their feedback, continued to revise and shape it. "That was really helpful," says Keller, the E.B. Osborn Professor of Marketing. "We had their 10 most important executives experience a condensed version of the program, and we learned a lot from that."
Argenti used numerous methods to create strategy and communication content tailored to Tapestry. Through weeks of interviews with executives, he was able to build a strong understanding of the company's corporate strategy, culture, and how it wants to evolve. Argenti built on that by teaching strategic principles informed by the company's vision, choosing case studies relevant to the company, and creating a custom case study about Tapestry. "You build very strong relationships with the company and its senior executives," Argenti says. "You have a really special expertise, because you're an outsider but an insider, and they value that. It's really rare to have someone who knows their top talent as well as we do when we're done."
Pino Audia, professor of management and organizations and the founding faculty director of the Center for Leadership, created the leadership component of the program. In meetings with the faculty team, Luis emphasized the importance of developing enterprise leaders able to take a perspective that goes beyond the needs of the units they lead, and creating an environment that fosters creativity and risk taking. "So we have designed the leadership piece to help Tapestry's participants hone behaviors that align with the new strategy,"Audia explains.
During the on-campus portion of the program, Audia directed the classroom leadership sessions and peer-coaching activities with Argenti. He also led a group and peer coaching process where participants learn about how they are perceived by direct reports and peers. After the executives return to work, they continue their peer coaching and Audia engages with them through webinars. "What is very impressive about Luis and his senior management team is that they place great emphasis on the people side of strategy execution. That is a sweet spot for Tuck because we can really help accelerate their leadership development," Audia says.

Kevin Lane Keller directed the third main area of the program: brand strategy. "Luxury goods are a category where brand really matters, so we covered numerous topics, such as brand architecture—how a company chooses to organize and brand its products—and brand extensions, which is when you expand your brand into new product areas," Keller says. "Tapestry has expanded its brand portfolio in significant ways now by acquiring Stuart Weitzman and Kate Spade, so it also needs to know what that means for the company." In his classroom session, Keller uses examples and case studies, and shows some of the mistakes luxury and fashion firms can make when they try to stay relevant.
Thus far, about 70 Tapestry executives have come to Tuck for the program. Looking ahead, the 2018 cohort will include executives from all three brands: Coach, Stuart Weitzman, and Kate Spade. The results have been promising. "For us, this course plays a very important role in developing a shared context for how we think about leadership and strategy," Luis says. "And we've seen a really good common vocabulary be built, and teams coming back very energized, both from the content and from developing new networks with colleagues."