By Lydia Herndon
11 October 2019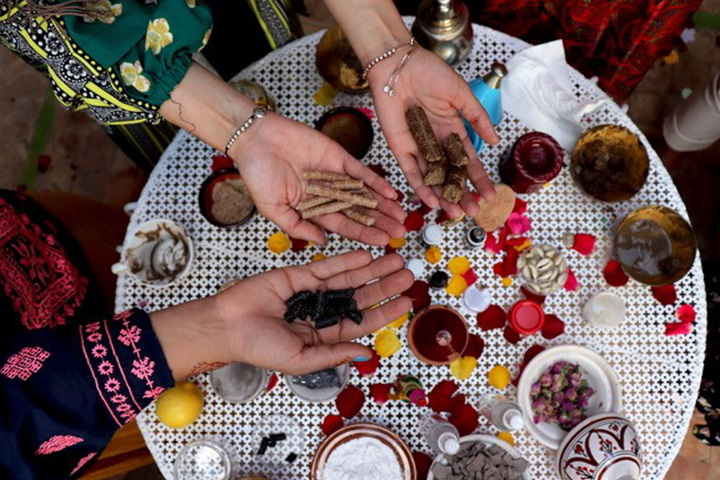 Stephanie Flor has seen it all. After finding success as a celebrity makeup artist, working with clients like Mariah Carey, Sting, and the president of Mexico, Flor created Around the World Beauty (ATWB), a global travel company and blog. ATWB grew out of Flor's passion for travel and experience visiting more than 30 countries. On her international journeys, Flor explores local traditions and beauty regimens, including going to the hammam in Morocco, learning about geisha culture in Japan, and practicing Ayurveda ritual cleansing in India.
On the ATWB blog, Flor and other contributing authors share practical advice about international travel, highlight beauty products from around the world, and reflect on their cross-cultural experiences. Flor makes the most of her passion for and expertise in international beauty by curating 10-day travel experiences for small groups of women. These trips have brought ATWB travelers to several destinations across the globe, including Ecuador, Tanzania, and India.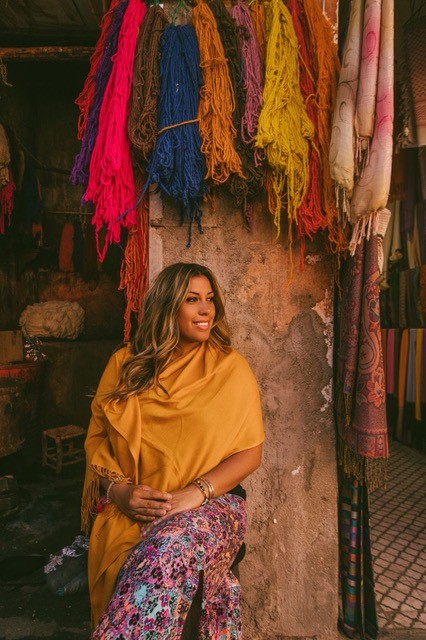 Last year, although recognition of her business was growing, Flor's extended travels and the pressures of running a business were beginning to take a toll on her work. Seeking a retreat to gain clarity on her business and strategy, she applied to the SheaMoisture Community Commerce Fellowship and was granted a scholarship to attend Building a High-Performing Business at Tuck in April 2018.
By the end of the week-long program, Flor had transformed the way she thought about ATWB and what it had to offer. "I saw my business as a tour company focused on yearly retreats for women inspired by beauty. After leaving Tuck I knew we needed to have a stronger touchpoint for our customer," she says. Rather than providing value to her customers once or twice a year during ATWB trips, Flor decided to create a year-round beauty tourism opportunity in Marrakesh and New York City. Local Beauty and Wellness Walking Tours launched in April 2019, and offers half-day guided tours of local beauty vendors, artists, and one-of-a-kind ingredients and products in these beauty hubs.
In addition to strengthening the relationship between ATWB and its customers, operating these local city tours in Marrakesh and New York gave Flor a greater opportunity to act on the mission that undergirds her business. "Our mission is to change the conversation of beauty, empower the local community of female tour guide, and help underserved communities in Morocco and New York to prosper by our purchases," she says. While at Tuck, Flor realized that ATWB could do more to accomplish this mission.
"In order to make the difference we wanted to make in the world, we needed to offer employment in the communities we were partnering with, not just 1-2 times a year, but to build a foundation year-round." As part of Beauty Tour Marrakesh, Flor hired and trained ATWB's first international female tour guide and brought media outlets such as Oprah Magazine, Well and Good, and HipLatina to preview her beauty movement first. Flor also expanded her partnerships with the local female business owners featured on the tour. By broadening her perspective on her business, Flor used her time at Tuck as a catalyst to more effectively implement ATWB's mission.
Looking ahead, Flor plans on expanding ATWB's travel experiences into new locations. From each of these curated trips, she will launch a permanent walking tour to further engage her local suppliers and offer a year-round ethically conscious, beauty-oriented travel experience to her customers. Flor has seen the world, but credits Tuck with enhancing her entrepreneurial vision: "My time at Tuck was eye-opening and life changing. It gave me the tools to see beyond what I was doing and how to make a real impact."