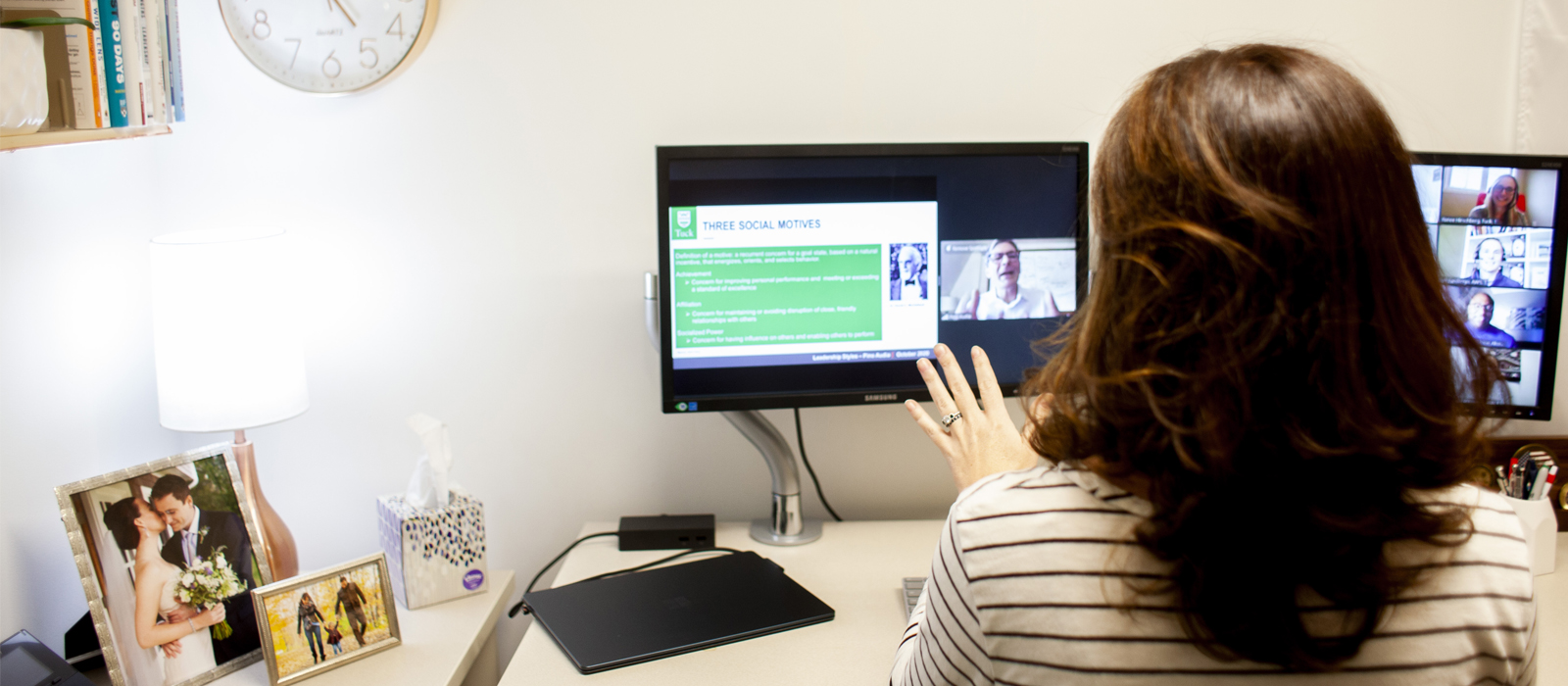 Our online programs are designed to bring Tuck Executive Education's uniquely personal and immersive experience to participants across the globe. Built for the way we learn today, these digital learning experiences help make Tuck's top faculty and their research accessible to a broader audience.


Strategic Leadership: Impact, Change, and Decision-Making Specialization
Sydney Finkelstein, Steven Roth Professor of Management
If you're ready to hone your leadership skills and grow as a person, Strategic Leadership: Impact, Change, and Decision-Making for Work and Life is designed for anyone, at any level, who is ready to hone their leadership skills and grow as a person. Four courses taught over 75 hours teach participants the common mistakes that even smart executives make, the neuroscience behind effective decision making, methods of managing and supporting the people around them, and how to bring together all these lessons to be the best possible leader, and person, at work and at home.
---

Strategic Communications
Paul Argenti, Professor of Corporate Communication
Through this series of learning experiences, participants will learn to incorporate strategic communications into every aspect of their work, applying principles of strategic communication into leadership challenges. They will gain the skills needed to clearly define the goal of their communication, effectively target their audience, and craft communications that are effective in the context of their organizational culture. Leverage transformative leadership skills to maximize the impact they create for their organization through strategic communication.