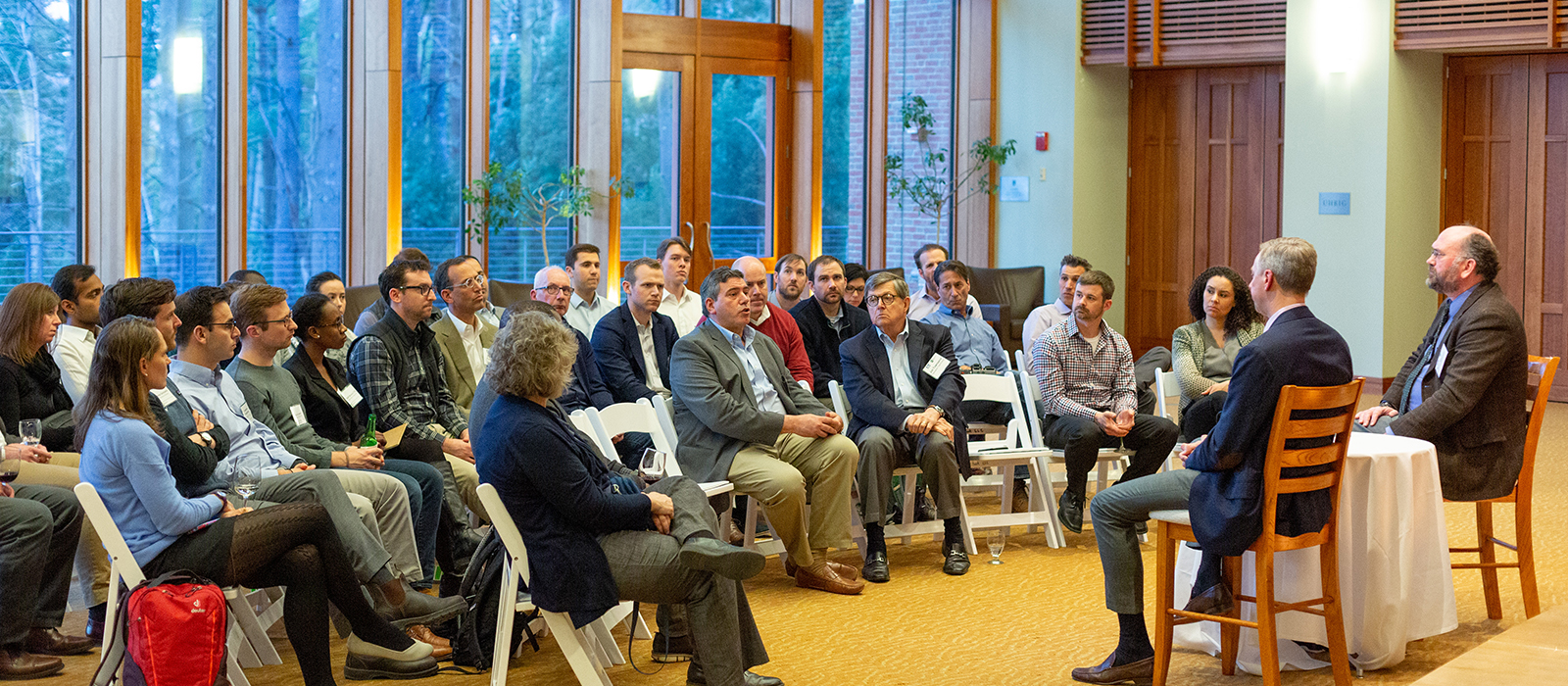 Tuck offers a wide range of program customization options, depending on your leadership development needs. We operate on a continuum from lightly customized versions of our open enrollment programs to deeply customized programs that are created in partnership with your senior leadership team. Faculty involvement is strong from the beginning in all Tuck custom engagements, and you can count on working with a consistent and responsive team throughout the process. Tuck's approach is personal, collaborative, and thorough. We take the time to listen to your needs and pull from our pool of resources to find the most appropriate faculty and content to deliver results.
First, we focus on understanding your business, the strategic challenges you face, and your goals for the learning intervention. We learn about your organization by interviewing executives, studying company documents, and immersing ourselves in the business context. We partner with you to create a design team that includes your talent management or learning and development professionals, members of your executive team, and our staff and faculty.
Next, we work with you to formulate a design that integrates multiple learning methods, such as faculty-led introduction of concepts and frameworks, experiential learning, 360-degree assessments, and coaching. Then, we create a project plan, select and develop appropriate learning materials and activities, and confirm delivery requirements. Tuck is flexible on location, delivering programs at Tuck and at locations around the world.
During the program, Tuck faculty lead your executives through discussions and activities that help them develop new ways of thinking. Senior leaders usually join the group to informally discuss critical business issues and opportunities and to support participant learning. Action-learning project teams begin work that continues back on the job and culminates in presentations and recommendations to senior executives.
Post-program, we work with you to evaluate the effectiveness and impact of the initiative, the way in which it is altering individual and organizational behaviors, and what we can do together to continue building momentum and refining content for the next delivery or a follow-up program. We also strive to create an active community for executive education alumni that fosters networking and sharing of ideas. Continuing to build and nurture relationships after the program concludes is an enriching part of the leadership development journey.