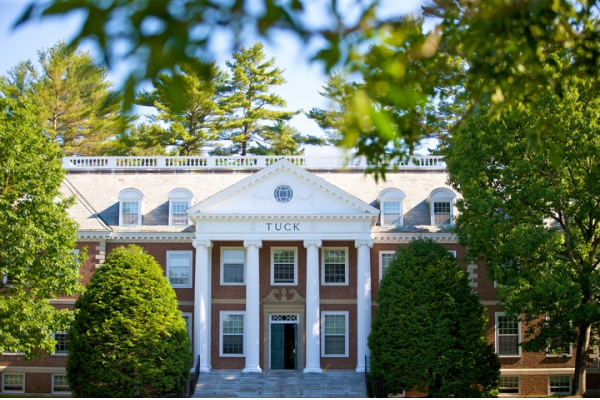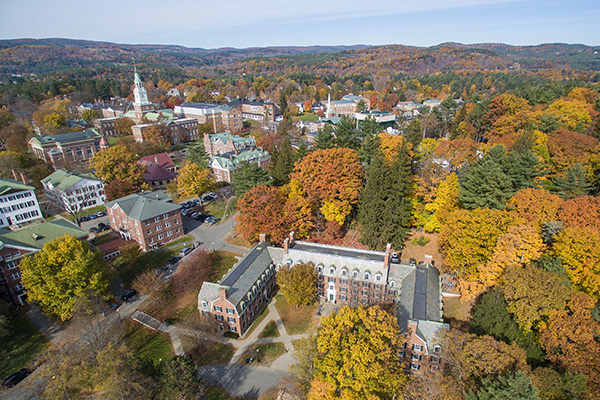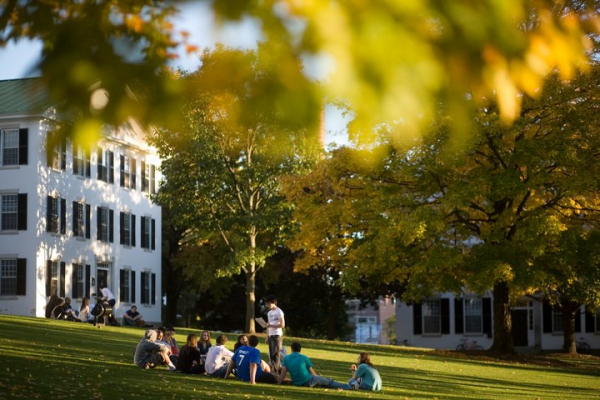 Classrooms
Classes are held at the Hanover Inn, a historic Dartmouth-owned hotel that overlooks the iconic Dartmouth College Green and many of the institution's oldest buildings. The Hanover Inn is ideally located, affording access to everything the campus and town of Hanover have to offer, including Baker Library, the Hood Museum of Art, Occom Pond, Alumni Gym, and the Tuck School of Business.
Accommodations
Tuck Executive Education participants stay at the Hanover Inn or Six South St. Hotel in Hanover. Rooms are attractive and comfortable, conducive to both study and relaxation.
Hanover Inn
Perched on the edge of campus, guests have quick access to Tuck classes as well as local restaurants, bars, shops, and more. The Inn's recent renovations have polished their bar, dining, and event spaces, including meeting rooms where some Executive Education functions are hosted.
Six South St. Hotel
This boutique hotel features a lively lounge and restaurant, valet parking, and comfortable, modern guest rooms. The downtown Hanover location offers quick access to cafés, dining, and shopping.
Recreational Options
Hanover, New Hampshire, combines the scale and tradition of a New England town with the resources of an Ivy League school. There is a cosmopolitan mix of cultures here, with people drawn to Dartmouth College, a major teaching hospital, and a burgeoning high-tech sector with global connections. Hanover is frequently judged one of the best places to live in the United States.
The surrounding area—known as the Upper Valley for its location on the Connecticut River—is at the heart of a region of spectacular natural beauty and extensive cultural resources. It offers year-round recreational opportunities: the best skiing in the eastern United States, easy access to the river, and spectacular autumn foliage.
Directions
Tuck is served by airports in Lebanon and Manchester, New Hampshire; Burlington, Vermont; and Logan International in Boston, Massachusetts.
The campus is a little over two hours by car from Boston and five hours from New York City. Luxury express bus service from both metro areas is also available through Dartmouth Coach.
View additional transportation details, including complete directions to Tuck by land and air.
GPS address
Tuck School of Business, Dartmouth College
100 Tuck Hall, Hanover, NH 03755-9000