By Betsy Vereckey
25 February 2019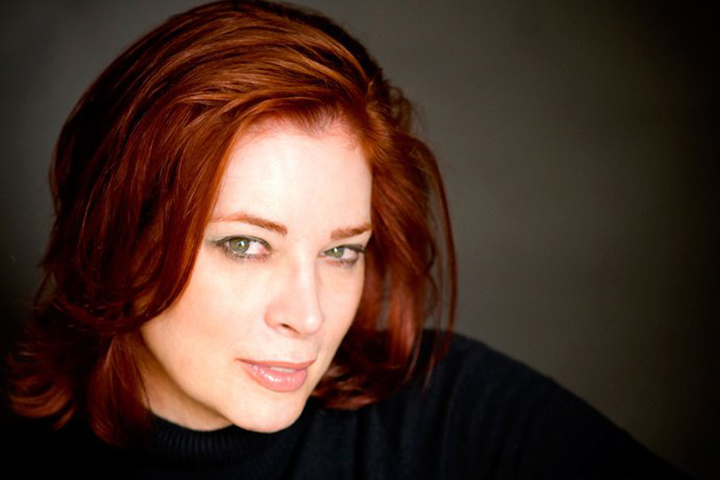 For years, entrepreneur Gina Grahame has run a successful business in San Francisco helping high-performing business professionals find their voices and become more effective communicators and presenters.
This is something that Grahame, who is a transwoman, learned to do when she began the transition to female at the age of 29. "I've always had a deep interest in how individuals are perceived and how they relate to each other," Grahame says. "I was specifically intrigued in the nuances of how men communicate with other men versus how men communicate with women, and how women communicate with other women versus how women communicate with men. I knew that mastering this would be integral to my gender transition. I didn't realize at the time that I was sowing the seeds of a future business."
Grahame was able to build her business through hard work and networking, attending events run by the Golden Gate Business Association, where she is a board member. Last year, she attended the National LGBT Chamber of Commerce (NGLCC)'s International Business & Leadership Conference, where she was approached with good news from Jarrod Sheets, a member of the supplier diversity team at Wells Fargo. The bank wanted to sponsor her attendance at Tuck's Building a High-Performing Minority Business program.
"I told him, 'Sign me up now. I don't even need to see the dates. I'm 100 percent in,'" recalls Grahame, who had heard plenty of good things about the program but had never considered it for herself because she didn't have an advanced degree. After Grahame enrolled, she arrived on Tuck's campus with nervous jitters but quickly bonded with other minority business owners who were in the same situation.
She recalls a powerful session on networking by Professor Stacey Blake-Beard that challenged her to rethink how she had been networking. "I go to all the events held by the LGBT Chamber of Commerce, but then I started thinking, Why am I not going to African American or Hispanic events? The session had me re-examine where and how I network."
In a marketing session by Professor Gail Taylor, Grahame also learned how to determine her competition and define her business so she could stand out in a crowded space. "Prior to Tuck, I spent a couple years trying to find my message, wondering what my niche was, but after the program, I knew how to craft my message better and develop that crucial 15-second elevator pitch."
As soon as Grahame left campus, she positioned her new Tuck certificate on her wall and put her solid networking skills to work. Since then, she's signed 16 new clients, including the Stanford Graduate School of Business, where she now works as a communications coach helping MBA students with their presentation and negotiation skills.
"The last six months have been incredible," Grahame says. "I have not been this excited about my business future in a long time."
Grahame is also in the process of rebranding her business to the Grahame Institute for Strategic Communication. Going forward, in addition to helping high performing entrepreneurs and business professionals, she will focus on training women and LGBTQ & Allied political candidates across the country to encourage a government that is more reflective of the citizens of the country.
"Diversity is the future. If anyone doesn't believe that, then they're just burying their head in the sand," says Grahame. "Organizations that have more diversity in decision making roles have a better bottom line. You move away from having group-think, and you're able to provide solutions of interest to a broader client base."
Tuck's next session for Building a High-Performing Minority Business will run between May 19 and May 24, with an application deadline of March 18. Contact us for additional information on the program.