By Tuck Executive Education
16 June 2020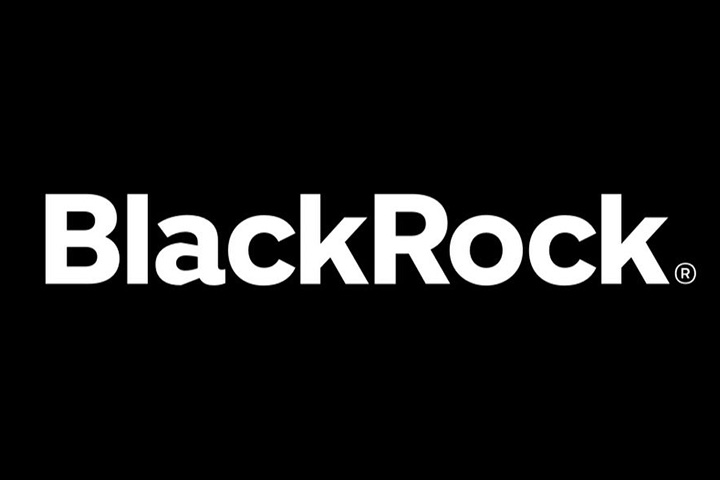 Since founding BlackRock Private Equity Partners in 1999, managing director and global head Russell Steenberg T'83 has led the division through exponential growth, from managing $1 billion in assets in 2003 to controlling $30 billion today.
To help plot a course for the future, Steenberg turned to a familiar—and formidable—resource: Tuck Executive Education. "Let's just say I know Tuck fairly well," Steenberg, who serves on Tuck's Board of Advisors and works closely with fellow Tuck alumnus and BlackRock managing director and COO Stephen Kelly T'99, joked. "As a result, I know the quality of the faculty who teach in the program, and the folks who go get the opportunity to see Tuck's best."
Because of its focus on strategy, leadership, and innovation, Steenberg has sent one of his top executives to the Tuck Advancement Management Program every year since it launched in 2017.
That year, Jonathan Seeg, global head of client solutions, attended specifically to focus on growth objectives. "We wanted specific ideas on how to scale," says Seeg. "How do we innovate internally across teams and across stakeholders to take advantage of the market opportunity? What I was looking to do was gain insight both in terms of strategic planning and around operating within a competitive changing marketplace."
During his time on campus, Seeg was especially struck with Professor Ron Adner's class on the wide lens, which introduces a new framework for innovation that takes into consideration today's highly interdependent business ecosystem.
"At BlackRock, we're thinking about how to bring the next generation of analytics and risk management to the private markets and private equity. That requires the team to collaborate with colleagues in our risk and technology departments, and then align ourselves," Seeg said. "But they have their own priorities, so the question becomes 'how do we align our efforts and come up with a shared solution that benefits our team, their team, and the client?' Ron really helped me get a perspective on solutions for that."
Julia Wittlin, who leads portfolio strategy for BlackRock Private Equity Partners, attended the program in 2018 and focused on sharpening her skills around innovation. "Even though what we've been doing has been really successful," she says, "we're aware that the only constant is change and evolution. But we also don't want to abandon the things that have made us successful to date. That's really what I came to spend some time on."
Wittlin was especially struck by Professor Vijay "VG" Govindarajan's session on his three-box solution framework. A leading expert on strategy, Govindarajan offered a unique framework for innovation that Wittlin quickly applied to BlackRock.
"Box one is about necessary repeatable action. What do I have to do to keep the motor running? I focus on the investment side, so for me it's making sure our investment process runs the way it should without missing a step," Wittlin said. "Box three, on the other hand, is about handling the competition in the market that we operate in, and the blurring lines between the groups that we thought were peers. How do we grow and evolve in that context?"
"At BlackRock, we invest in other companies. Hearing how different leaders face their challenges was interesting from an investment standpoint. One person in my cohort worked in what you would call an 'old' technology industry, but his company was actually really innovative. I was blown away. What I took away was that incremental steps could lead to innovative transformations."
—Julie Wittlin AMP'18
Wittlin found that Tuck's campus was the ideal place to reflect on her business strategy. "The ability to be away from the city was so helpful. It was important to be there in the moment, learning from my peers. Dean Slaughter spoke a lot about taking the time to just think before doing. I found that really valuable, especially living in the concrete jungle of New York City and having a job where things are constantly evolving. Taking time away—even though that sounds really small—has paid dividends. I try to encourage my team members to do the same."
Last summer, BlackRock Private Equity Partners director Thomas Dharte attended the program, inspired by Seeg's example two years prior. "John has a global role," Dharte said. "For him to take two weeks away from the office really says something in terms of how important this was to constantly be learning and evolving your skills."
Dharte, who is responsible for marketing and investor relations for the Private Equity Partners team, was especially seeking ways to stand out in a competitive industry and differentiate BlackRock from other firms. Program highlights for him included Professor Sydney Finkelstein's session on Superbosses and Professor Phil Stocken's session on performance measures and strategy implementation, which Dharte described as "the highest energy accounting session I've ever had."
Overall, the program was a success for Dharte. "It was a privilege to attend the Tuck Advanced Management Program," he said. "I gained a unique and valuable perspective as a result of learning from and being challenged by leading Tuck faculty, as well as a diverse group of fellow business leaders. AMP provided me with tools to drive strategy, spark innovation and lead change within my organization."
As for the person who started it all? Steenberg has been thrilled with the results of the program. "I have some very, very talented people," Steenberg said. "If I can broaden the way that they think about the world by having some of the best professors in the world challenge them in a classroom situation, then I am increasing the value that they bring to our organization."