By Kirk Kardashian
02 August 2016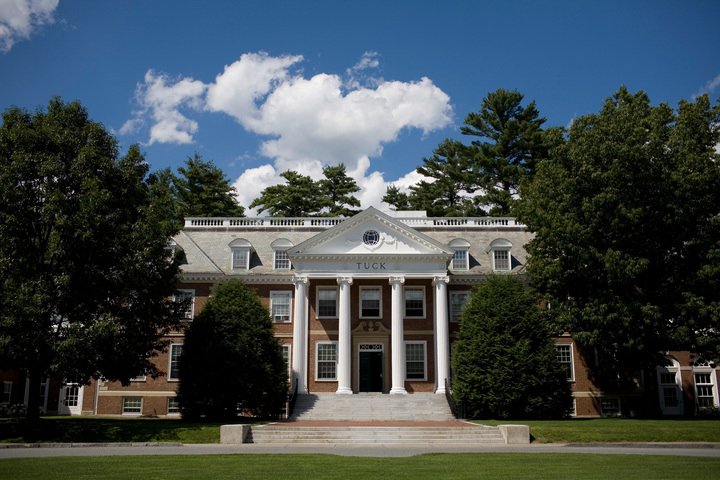 A few years ago, Amy Jackson was the director of public relations for TripIt, a travel organizing app owned by Concur. By that point, Jackson had a lot of experience with corporate messaging, but she had a feeling she would benefit from learning more about branding and reputation in order to take her career to the next level. Around the same time, she learned of the Brand and Reputation program in New York City being offered by Dartmouth's Tuck School of Business, Jackson had planned to be in Manhattan at that time for work, and she and her boss decided it would be a great opportunity for her to acquire skills and knowledge that she could apply to her role at TripIt.
The Brand and Reputation executive education program is taught by Tuck professors Kevin Lane Keller and Paul Argenti, two of the leading scholars and teachers in these fields. Over the course of two-and-a-half days of learning, they provide the latest and most comprehensive frameworks on the art and science of managing corporate reputation and brand, and provide individual attention to participants on their own brand strategy and reputation challenges.
From the first day of class, Jackson was impressed by the clear and practical frameworks the professors presented, which were based on real business examples from Keller and Argenti's clients, books, and MBA case studies. "I remember they laid out a beverage company's different brands on a matrix," Jackson says, "and they taught us how to think about the spectrum of brands and customers within one portfolio. It was really helpful to see how other companies were thinking about brand strategy."
Later on, participants worked through a case study modeled on the reputation and communication challenge presented by the Malaysia Airlines Flight 370 that disappeared in 2014. As Jackson recalls, it was a high-pressure scenario where managers had to think about communication not just for the company, but especially for the families of the missing passengers. "What I took away was that urgency is really important in these situations," she says. "Even if you don't have all the answers, you need to communicate something along the way, and tell people you're working on getting the answers." Jackson has taken some of those lessons to TripIt: if there's a problem, communicate early and often, and share your progress with customers.
Another valuable moment came when the participants were asked to share with each other a challenge they are facing at their company. Jackson's challenge—the relationship between the TripIt and Concur brands—was chosen as the one for the whole class to discuss, and Keller and Argenti provided personal advice and feedback on the matter separately.
Within two months of finishing the Brand and Reputation program, Jackson was promoted to senior director of brand strategy and consumer marketing for TripIt and Concur's traveler business group. She applied her new skills right away, starting with creating up-to-date TripIt brand guidelines and messaging frameworks inspired by examples from the course. She also reflected on a lesson from the program that, as a longtime employee at Concur, resonated with her: that corporate culture is a vital aspect of a brand, and it's something that can't be easily outsourced to an agency. "I felt like that was really something I could bring to the table in this new role: knowing our team, the founders, and the history of the company. It allowed me to infuse our culture into the brand guidelines, so they felt familiar and authentic."