By Betsy Vereckey
27 January 2019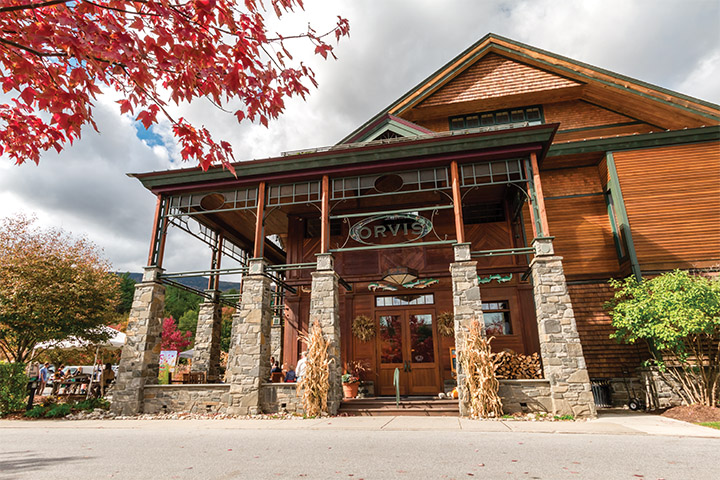 As a venerated retailer with a longstanding mission to help customers enjoy the wonder and adventure of the great outdoors, Orvis already had a lot going for its brand when two of its top executives enrolled in Tuck's Advanced Management Program. But the 163-year-old Vermont-based company needed a new growth strategy that would plot a course for the future—and keep Orvis relevant to discerning customers in a crowded market.
"The question we were facing was: How do you take a company that's been around for well over a century and keep it growing at the pace that it needs to be relevant?" said Orvis chief operating officer Simon Perkins, who attended the program with Rob Bean, the company's chief financial officer and chief administrative officer. "We're in a space that gets more crowded by the month, and we needed insight that would help us differentiate ourselves in meaningful ways for our customers."
Tuck's program was a natural fit for Orvis, which prides itself on being an innovative company driven by curiosity. Orvis's president and chief executive, Bill McLaughlin D'78, T'81, was intimately familiar with Tuck and had already worked with the school on a First-Year Project. In particular, McLaughlin liked Tuck's close-knit, intimate culture and its focus on teamwork. He enrolled Perkins and Bean in the two-week program, believing it would be incredibly helpful for them to gain insight from Tuck's expert leaders in the field, as well as Orvis's industry peers, as they were preparing to lead Orvis into the future.
"I had to be confident in the program to take two of our top guns out of the business for a while," said McLaughlin. "If I was going to put my best players in the game, I had to make sure the coaching would be the absolute best."
Perkins and Bean hit the ground running the moment they arrived on campus. They found it incredibly valuable to attend as a team because the shared experience gave them the opportunity to debrief together after each session.
"At the end of each day, we were able to take the lessons we learned and start thinking of how we could apply them to our business," Bean said. "Even the little nuggets were extremely valuable."
Straight away, the two delved into in-class case study work with Professor Paul Argenti and found inspiration on their business plan from Vijay "VG" Govindarajan, the Coxe Distinguished Professor of Management at Tuck. Govindarajan is widely regarded as a leading expert on strategy and for his work on three-box theory, a unique framework for business leaders looking to innovate.
"VG and all the faculty were spectacular," Bean said. "They took ideas that you could make incredibly complicated and instead made them simple and applicable. They had such a great way of helping us engage with the idea and apply it to our business in an effective, real-world way."
Along with in-class learning, the one-on-one faculty interaction outside the classroom provided plenty of additional opportunities. Over dinner, Perkins and Bean connected with AMP faculty director and Tuck's E.B. Osborn Professor of Marketing, Kevin Lane Keller, and asked him specific questions about brand and new business opportunities they were considering. They also connected with keynote speaker Joey Bergstein, the CEO of Burlington-based Seventh Generation and a former participant in the AMP program.
"Joey shared his approach for how Seventh Generation communicated their strategy and framed it for the organization, which was incredibly helpful," Perkins said.
In addition, the business challenges—and opportunities—facing other companies from a wide range of industries also gave Perkins and Bean insight into what they might encounter in the future.
"Being able to get to know our fellow classmates and use them as a resource made the program much more valuable," Perkins said.
Since the program concluded six months ago, the Orvis team has started putting their new strategy in motion, and McLaughlin said he plans to enroll more Orvis leaders in the program.
Spending time in a quiet setting out of the day-to-day operations was just what Bean and Perkins needed to begin devising an effective growth strategy that would engage not just their customers but Orvis employees too.
"From the very first minute in the program when Dean Matthew Slaughter spoke to us, we knew it was going to be a great experience," Perkins said. "He talked about how important it was to stay curious and to take time to think and build our expertise. That really resonated with us. At Orvis, we see ourselves as being highly passionate about what we do, and that passion extends to a natural curiosity and expertise that define who we are."