By Lydia Herndon
02 April 2020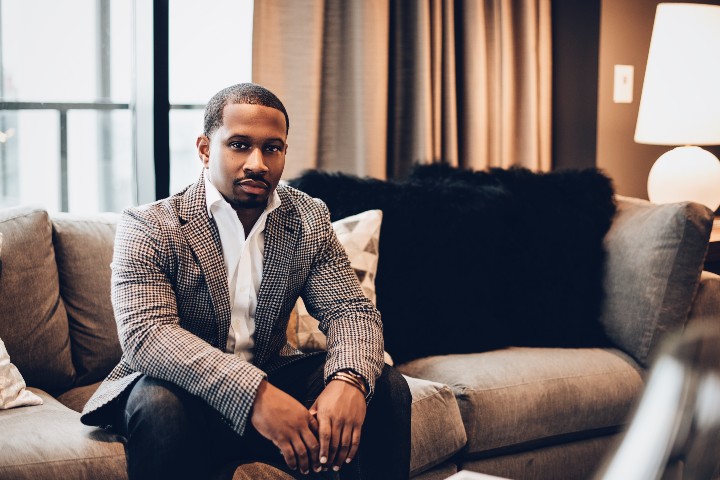 "I've been quietly studying horology myself," says Marcel Benson, CEO and founder of the Benson Watch Company. "I'm about six months away from being a full-on watchmaker." The dedication required to hone this intricate craft is impressive in itself, but Benson has done so while also building a million-dollar company and doing business with the nation's largest department stores. Benson's commitment to his business and his passion for timepieces are reflected in the company's guiding principle, that "time should be spent doing what you love."
In the months preceding his participation in Building a Successful Diverse Business at the Tuck School of Business in November 2017, Benson was working in consulting while also building his business. He had been a lover of timepieces since he was given his first watch at the age of seven, growing to appreciate high-end designs but not the mark-ups attached to them. "That's the problem I'm trying to solve in the market by offering high quality at an affordable price with longer warranties," Benson says. He remained in his consulting position as he launched the Benson Watch Company, but considers a later date the true starting point of his business. "I had the idea, but there was not a strong plan behind it or business model in place. As far as having traction, increasing sales, and getting into a retailer, all these amazing things took place when I decided to leave consulting."
In the summer of 2017, Benson decided to invest all of his time into the Benson Watch Company and leave behind his corporate job. Eager to develop his company and leverage his passion for watches, he knew that he needed to establish a firm foundation for his business to grow. "I wanted some guidance, something that made my entrepreneurial endeavors feel a little more consistent. In entrepreneurship you can think outside the box a little bit more, but there still needs to be structure when it comes to your business model and how you go after business, how you keep your books, and how you manage your cashflow—a lot of those important things that are not as appealing to most business owners." As Benson was looking for ways to develop these structures, an alumna of Tuck's Diversity Business Programs encouraged him to attend the Building program. "She said the program changed her trajectory, and she thought it would work wonders for me as well." Benson was convinced that Tuck would help him achieve his business development goals and enrolled in the program that fall.
Benson found that the Building program "more than provided" the concrete skills and structure he was looking for. He engaged in faculty sessions about finance and accounting, strategy, and operations management. In addition to the content he learned at Tuck, Benson found value in the participant network, despite being one of the only ecommerce companies in the cohort. "There are some constants that you can apply to any business. Hearing from people who had been in business for ten or fifteen years, there was a lot to learn from the conversations I was having outside of the classroom."
On top of the learnings and relationships he shared in common with the rest of the Building participants, Benson made a key connection at the program that opened the door for a future partnership with Macy's. "I came to the program having no clue that I would meet someone who would introduce me to a program that would ultimately lead to me actually making money from Macy's," Benson says. "That was completely unexpected, but I think that when you take a courageous bet on yourself, opportunities tend to present themselves where you couldn't have found them prior." The Benson Watch Company is now featured in Macy's, and Benson has plans to ramp up his digital marketing strategy and recruit new employees from Howard University by the end of the year.
Benson is not allowing the growth of his business to distract him from his passion for timepieces. He plans to introduce a small-batch line of watches that he will craft himself and release each month. Through this personalized process, Benson will share handmade watches with his customers at an accessible price point, while spreading the core message of his brand. "I would say, no pun intended, don't waste your time—if an idea has been growing, delaying is only going to make it harder. It's not always about capitalizing on what you enjoy, but the simple fact that people should do a little more of the things they enjoy. It just makes for a much better life."