By Rachel Hastings
22 June 2022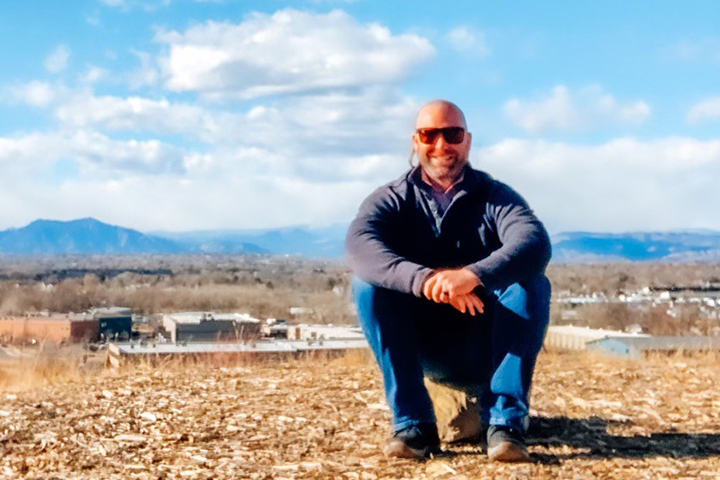 Becoming a member of the US Navy's Special Reconnaissance Team-1 represents an elite level of accomplishment within the military—but work operating unmanned aerial technologies in support of special operations forces doesn't exactly come with formal business training.
Matt Zarcone spent six years in the Navy, working as an operations specialist in maritime navigation and a surface search-and-rescue swimmer prior to joining the Special Reconnaissance Team. After completing his service, Zarcone used his knowledge of advanced technology to move into the aerospace field, working for an industrial provider on the integration and operations of aerial sensors before shifting into telecommunications and networking. Currently, he is a senior program engineer at Persistent Systems, where he works on advanced mesh network technology.
But despite his successful transition into the civilian workforce, Zarcone knew that more formal business training would give him the edge he needed to further his career.
"Within my current role, I wear multiple hats and to grow and drive, I had to increase my knowledge of business, design, and execution approaches," he explained. "I'm in a mid-career position and I wanted to enhance my corporate understanding so I can become a bigger asset. I also determined that if I wanted to accomplish some of my entrepreneurial goals, I had to increase my understanding of the financial value that an opportunity could bring and how design a marketing concept to show that, as well as craft the story of its potential impact. Getting a 'yes' takes more than just asking."
Tuck Next Step stood out from other programs for its strong alignment with his objectives. Zarcone, who entered the program in 2021 with a clear intention to not just learn, but to apply his learnings, found that Next Step immediately changed how he approached his role. "I strongly believe that what I learned had meaningful impact internally," he said, "while also helping me explore entrepreneurship concepts and opportunities."
Zarcone noted that the Tuck faculty involved in the Next Step program were sources of inspiration as well as information. Especially resonant points included Professor Ron Adner's challenge to always ask what else is possible beyond proposed solutions and Thayer School of Engineering professor Eugene Korsunskiy's reminder that "good ideas hide behind bad ideas."
A standout lesson for Zarcone was the importance of getting comfortable with being uncomfortable and pushing past existing experiences to develop new knowledge and skills.
"One of the main learnings that really stood out to me was the approach of refining what you know, but also refining what you don't know," he explained. "That was extremely impactful to me because I have focused on different aspects of an industry domain that I'm comfortable and familiar with. Next Step introduced thoughts of and strategies for exploring new industries and made me excited to refine what I don't know. The program positioned me to be comfortable branching out and exploring new concepts and communities that map to my purpose."
As a veteran, Zarcone appreciated sharing that discomfort with his military peers, as well as elite athletes. The two groups, he observed, shared a unique bond that came from the passion and dedication they had poured into representing their countries, and faced similar challenges of identifying what came next personally and professionally. After years focused on a singular task, he said, "We all found themselves trying to outline our next steps, how to position ourselves in the best manner, and how to continue to be assets wherever we find ourselves."
That shared purpose meant that athletes and veterans were able to quickly break down personal barriers and learn from one another. "Everyone that attended had that foundation of wanting to get everything out of the program and to collaborate and communicate," he said. "There was an element of vulnerability as you thought of exploring new theories and topics and working through these elements with the cohort. Everyone was extremely supportive and truly wanted to push you out of your comfort zone while also being respectful."
Given that commonality, it's not surprising that Zarcone expects the relationships fostered in Next Step to last throughout his career. "The community and network are extremely engaging and supportive, and the staff have been a continuous source of support and information," he said. "The cohort still engages through several digital mediums, and I have connected to TNS alumni that attended previous sessions, which has been great. Continuing that forward momentum is important."