By Russell Worth Parker
12 August 2019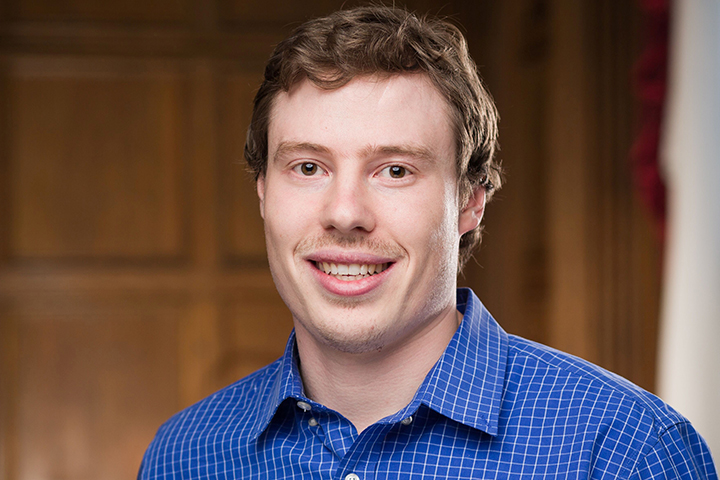 You could forgive Brian Hansen TNS'19 if he chose to rest on his laurels for a moment. The Olympic silver medalist and thirteen-time World Cup medalist started ice skating at age nine, began international speed skating competition at 17, and made the US Olympic teams in 2010, 2014, and 2018. Now retired from competition, Hansen is on a track towards entrepreneurship with Atlas Drifts, an apparel company celebrating outdoor adventure as a "journey rather than a destination" by custom printing maps on swimsuits, hoodies, and beach towels.
Hansen certainly pursues adventure himself. In March 2019, he used a paddle board to cross Lake Michigan's 34-degree water in order to skate sheets of ice in the middle of the lake, an adventure that landed him on TV news. Once the ice melts, Hansen waxes up his surfboard and hits Lake Michigan's waves. In fact, the idea for Atlas Drifts came to him while working in Milwaukee's only surf shop, where he identified a market for locally-themed outdoors apparel. Hansen initially "wanted to print Hawaiian shirts, but I realized people love maps and I went from there." Where he's gone from there is a celebration of "the lifestyle that surrounds us in the small lakes, rivers, hills, and valleys—for the swimmers, paddlers, fishers, skiers, surfers, hikers, and hammockers alike—for the currents of energy found in these unique places: the Atlas Drifts."
Despite having earned a bachelor's degree in business from the University of Colorado and experience with "the setbacks, tangents, and the need to work through challenges" offered by elite athletics and entrepreneurship alike, Hansen felt he needed something that specifically addressed the unique nature of his transition from world class athletics to the complexities of business. He says, "Despite my undergraduate degree, I didn't have a traditional route into business. The Next Step program at the Tuck School of Business is exactly what I was looking for as I transitioned out of skating and into being a business owner."
Asked to quantify the value of his Tuck experience, Hansen cites the wide variety of business skills and perspectives the program offers athletes and military members who have generally focused on intense pursuits for a decade or more. Specifically, learning to view negotiation as a trade rather than a competition helps Hansen in business and life generally. And, like many Next Step alumni, Hansen is particularly thankful for the second-to-none Tuck network. Hansen stays connected by joining his Next Step cohort in supporting fellow Next Step alumnus and Olympic gold medalist Kikkan Randall's "It's Going to be OK" campaign raise funds for breast cancer research. Closer to home, he assists as a coach for a local skating club, giving back to the community and sport that gave him so much.
Though he traded the intensity of international athletic competition for that of starting a business, Hansen is all about enjoying the ride. He's serious about employing the lessons he learned at Tuck to grow Atlas Drifts, but now he's "letting skating be about skating rather than competing."
For Brian Hansen and Atlas Drifts, it's all about the journey, but he certainly appears headed for success.
To learn more about the Next Step program, please visit the Tuck Next Step website.