By Betsy Vereckey
02 April 2021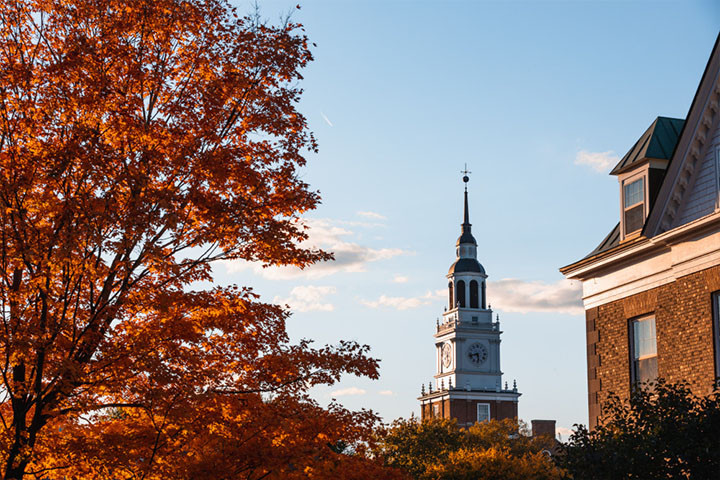 Community and connection have always been paramount to the Tuck experience. This has been even more important during times of crisis. When the COVID-19 pandemic started unfolding in 2020, Tuck's Executive Education team immediately began to think about how it could best support its network of partners. How could Tuck help them navigate change during these unprecedented times, especially individuals in leadership roles who now had the added challenge of managing their entire teams remotely?

The Tuck Executive Education team decided to conduct a series of focus groups, followed by a survey of learning and development and human resources professionals to learn what is most important to them. The focus groups were particularly enlightening. The opportunity for learning and development colleagues to talk about the issues that were affecting them most and share best practices was invaluable.

This led the Tuck Executive Education team to an idea. By creating a circle of supportive contacts from the private and public sector alike, Tuck could form a community of practice that could share insights, troubleshoot challenges in a safe and supportive environment, and leave each session with relevant and actionable guidance.

When the first peer sharing group kicked off, there was no shortage of topics to explore. It hadn't taken long for pandemic fatigue to set in, and participants in the group were looking for new ways to connect with employees, as they were concerned about the effect a remote working environment was having on staff and the ability to connect with one another.

As offices have adjusted to life during lockdown, participants in the groups said they were already thinking about life after the pandemic and the questions it posed: How and when should they begin planning to bring people back to work? And what will office culture look like then? The group agreed that one thing was sure: Life would probably look a lot different than it did pre-pandemic.

One major benefit of the peer sharing groups is that participants come from different specialties from both the private and public sectors. While many of the issues that companies are facing remain the same, bringing together people from diverse backgrounds means that people can problem-solve and talk openly with the added benefit of privacy.

"I appreciate the diversity of roles, industries and companies that we have in the groups," said Robin Renschen, the director of learning and development at McCarthy Building Companies.

Participants agreed that the peer sharing groups provide them valuable opportunities to learn and share from one another. In particular, they provide camaraderie by helping participants feel less alone as they navigate the "new normal." Even just joining the group for an hour each month can make a big difference, they found.

Quentin Misenheimer, vice president of human resources for Rollins Inc., reflects: "It's nice to step away from everything else and have a chance to learn and share with a great group of colleagues."

If Tuck's peer sharing group sounds like an experience that you would like to participate in, we would love to have you. Please contact Tuck Executive Education if you are interested in joining our next virtual peer sharing group.