By Kristin Maffei
11 March 2020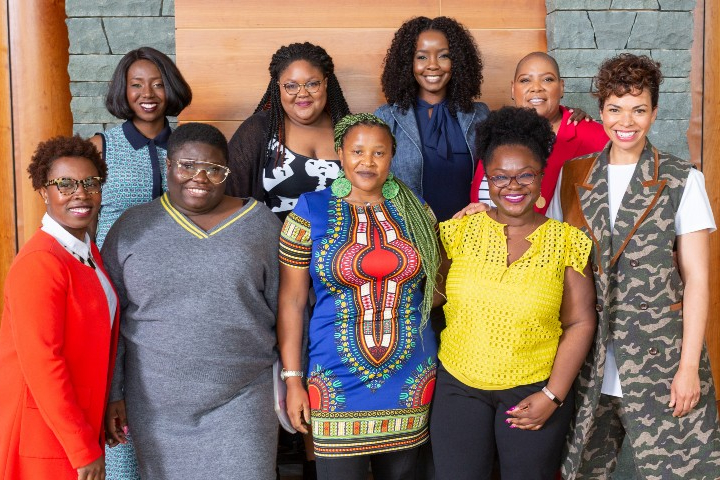 Sundial Brands, the leading skin- and hair-care manufacturer of brands including SheaMoisture, Nubian Heritage, and Madam C.J. Walker Beauty Culture, has renewed their partnership with Tuck Diversity Business Programs. For the fifth year, Sundial and the Tuck School of Business at Dartmouth have worked together to establish the SheaMoisture Community Commerce Fellowship for minority women executives, business owners, and entrepreneurs.
Through this fellowship, candidates will be fully funded by Sundial Brands to attend Building a Successful Diverse Business, which helps owners of diverse businesses sharpen their business strategy. Participants work with Tuck's senior faculty to market to the right customers and showcase their value; explore financial statements to increase profits; motivate and retain their best employees; and hone their approach to leadership. The program takes place on the Tuck School of Business campus in Hanover, NH from May 17-22.
After completing a Tuck Diversity Business Program in 2014, Sundial Brands CEO Richelieu Dennis felt that it was critical to make the opportunity available to more minority entrepreneurs. For 29 years, purpose-driven entrepreneurship has been at the core of Sundial's Community Commerce business model. Since the first fellowship was established in 2015, over 30 SheaMoisture Community Commerce Fellows have participated. Fellows work in fields ranging from apparel manufacturing to tech and beauty.
HOW TO APPLY
Priority consideration for the SheaMoisture Community Commerce Fellowship will be given to applicants who are able to demonstrate that their companies actively support social objectives as a core part of their missions and/or business models. Applicants should be women-identified owners and senior executives of minority-owned companies who have a minimum of three years of experience running a small business and at least $250,000 in annual sales.
Applications will be accepted until March 20th, 2020 at 11:59pm EST. Applicants who are interested in being considered for the SheaMoisture Community Commerce Fellowship, must:
Under "Sponsor Company (if applicable)" please enter: "SheaMoisture."
Please respond in full to the next question about your Social Impact Mission. Applicants who do not supply a Social Impact Mission or express an aspiration to have a Social Impact Mission will not be considered for the Sundial fellowship.
Follow @SheaMoisture on Instagram for all of the latest updates announcements.
ABOUT TUCK DIVERSITY BUSINESS PROGRAMS
The Tuck School was the first U.S. institution of higher education to offer executive programs dedicated to advancing the capabilities of underserved entrepreneurs and executives. Since setting the standard in 1980, Tuck continuously has honed its program, expanding and refining what is covered to create the maximum impact on the businesses of its attendees. For more information, please visit the Tuck Diversity Business Programs website.